Exclusive patented ring hinge guarantees continuous, trouble-free operation. No binding and no fouling.
In discharging finely divided solids from dry dust collectors, it is necessary to provide for free flow of dust while maintaining a gas seal at the point of discharge. The sealing mechanism should prevent a backward flow of gas that could cause dust to be introduced into the path of upward flowing clean air.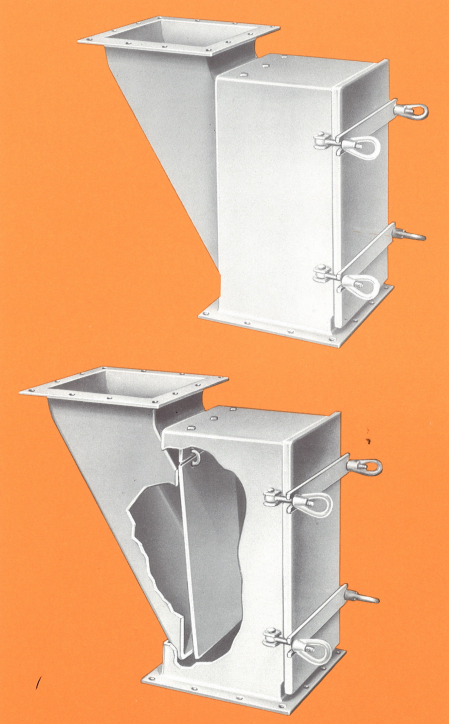 Advantages
Ducon Trickle Valve Type FA will provide continuous discharge from cyclones and other dry type dust collectors. The valve incorporates simplicity of design, utilizing gravity for automatic
operation with no auxiliary power required. Front access door permits observation and access to all in ternal parts for inspection.
Operation
The patented ring suspension of the valve plate assures continuous, trouble-free performance under the most severve operating conditions of temperature, corrosion and abrasion. The free swinging ring type hinge offers no resistance to the material being discharged and permits true align ment of the surfaces which form the gas seal.
The Ducon Type FA Trickle Valve is suitable for all free flowing, granular or finely divided solids, from a zone of relatively lower pressure. A dip-leg for solids retention may be required, depending upon the pressure differential and solids characteristics.