Ducon air pollution control equipment are used to remove air pollutants from industrial gaseous streams
Wet Scrubbers, Dry Scrubbers
Particulate Scrubbers; Venturis, Marble Bed
Wet Precipitators, Dry Precipitators
Gas Absorbers, Packed Towers
Flue Gas Desulfurization (FGD) Systems
FCC Cyclones, Multi Cyclones, Bag Filters
Carbon Bed Filter, Thermal Oxidizers
Ducon High-Efficiency Cyclones are used for product recovery in the Oil Refinery and Petro Chemical Industries
Fluid Catalytic Cracking (FCC)
High- Boiling hydrocarbon fractions of petroleum crude oils
High-molecular weight hydrocarbon fractions of petroleum crude oils
Spray Drying, Calcining
Ore Roasting, Aggregate
Minerals, Materials Conveying System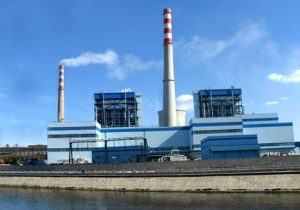 Ducon receives turnkey order for a Coal Handling system for 3×150 MW power plant in China.…
Ducon Environmental Systems  (Ducon), a unit of Ducon Technologies Inc., is a world leader in providing the most advanced technologies for air pollution control equipment, and environmental consulting services since 1938.
Ducon's equipment including: wet scrubber, venturi scrubber, & baghouse filter, allows its users to comply with the latest government environmental regulations for control of gaseous and particulate emissions and also helps recover valuable products discharging to the atmosphere.
As an established and a reputable supplier, Ducon can ensure customer satisfaction through proven innovative designs, expert manufacturing and on-time delivery. A Ducon built equipment is your guarantee of quality workmanship and reliable performance which begins with start-up and continues throughout the life of the equipment.
Ducon's environmental consulting services include: feasibility studies, bring old equipment in compliance, retrofits, site layout & design engineering, and cost analysis for new and existing facilities. Ducon also provides consulting services for renewable energy projects including: solar, wind and biomass. Since inception, Ducon has completed over 25,000 projects globally, and has compiled an enviable track record of completed projects which continue to perform reliably and economically year after year. That's performance! That is Ducon! The name to consider for your next project.